From mental illness to mental wellness…
How can we help you get there?
When you're struggling with your own mind, even getting through the day can be difficult. The biggest issues sometimes aren't even your mental illness itself… it's dealing with the world around you.
Stigma makes everything harder, of course. Then comes finances, job, family… life can get complicated pretty quickly, regardless of whether you're suffering yourself or supporting someone who is.
Mental Health America of Dutchess County is a nonprofit organization dedicated to making sure nobody gets left behind in our community due to lack of mental health services. Our staff and volunteers work day and night to:
Strengthen families
Overcome fear
Help people dealing with anxiety
Link individuals to the supports they need
Provide safe spaces to heal
Break down stigma
...and much, much more.
Our Goal
We're working to create a world where anyone can get access to the full spectrum of mental health services they need, without jumping through unnecessary hoops.
We believe mental wellness benefits the whole community! That's why we honor these beliefs:
Integrity
It's hard to heal without support from someone you trust. That's why we offer you a safe space, respect your confidence, and work hard to earn your trust.
Dignity
To have dignity is to be worthy of honor or respect. We envision a society where every individual is treated with dignity regardless of where you came from or your current situation.
Compassion
Everybody's got a story to tell, and we're here to support you in yours. We're ready to listen to your situation, and deliver you the complete and unique care you need.
At the end of the day, all of this is just words. The people who are delivering you the care is where the magic really happens. So we wanted to introduce you to some of our most committed staff and volunteers:
If you'd like to see more, then visit our Services page. Also, you can learn more about us by contacting us directly.
Andrew O'Grady LCSW-R
CEO
I have been the CEO of MHADC, and now including Addiction Services, formerly MARC, since 2012. I came to MHA over 20 years ago to transition the Case Management services from Dutchess County to MHA. I have never thought of moving on as this agency does so much meaningful and important work. As a social worker, doing behavioral health and administration throughout my career, I am proud to lead this agency.
Lisa Connolly Psy. D, LMHC
Chief Operating Officer
I am Dr. Lisa Connolly, the Chief Operating Officer of MHADC. I have been with the agency for over 16 years. I oversee all of our programming. This includes our Care Management program, Veterans Services, Mel's Place, which is our homeless program, and our PROS clinical services. This was a career choice for me after my first day and I could not be happier or more fulfilled with my decision.
Dan Desjardins
Director of Finance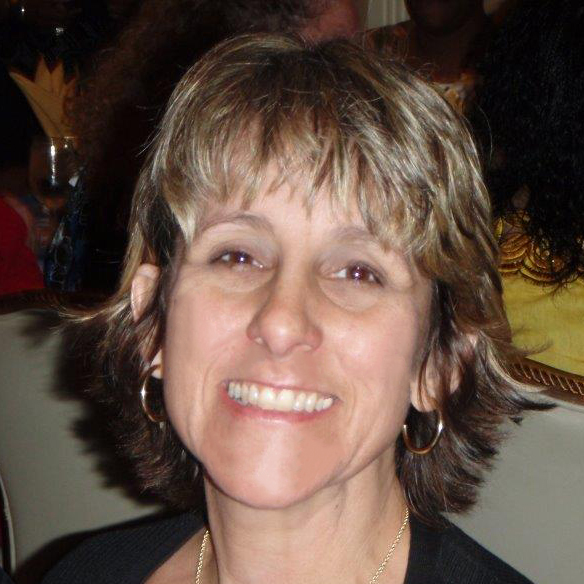 Jennifer Nelson
Finance Department Manager
In the ever-changing behavioral health landscape, my team and I meet all challenges with openness and dedication. I have been employed by MHA for over 25 years and am happy to be part of something that is vital to the community. The Agency's integrity is of the utmost importance to me.
Kathleen Williams
Director of Human Resources
I have been in the HR field for 28 years. I actually fell into it by accident and have loved being someone that employees can go to with their questions and confidences. I truly am grateful to work for MHA.
Janet Caruso, MSLS
Director of Family Support, Advocacy, and Education
I run the MHA Library and supervise the Family Support & Advocacy and Supported & Community Education programs. I link people in need of services to a variety of resources so they can investigate them to see what is a good fit. Overseeing educational and family programs is rewarding when I hear of people reaching their goals as they rebuild their lives. I enjoy working with my colleagues both here at MHA and with staff from other human service agencies as we collaborate on events.
Noel Crotone
Assistant to the Executive Director
I am the Assistant to the Executive Director, I am happy to be working at MHA and enjoy working with our Executive Director, Board members, Staff, Volunteers and Clients. My back ground in various capacities in non profit organizations over the last 20 plus years have prepared me well for this job. The mission of MHA is vital to our community and the individuals we serve and I am proud to work alongside such a dedicated team of professionals.
Alyssa Carrion
Director of Veterans Programs
Joseph Horesky
Vet-TAP Program Manager
Sharone Fuller
HERO Program Manager
Victor Zamaloff
Vet TAP Program Specialist
Gloria Dietz
Program Manager, SSG Fox SPGP
Julio Ronda
Veterans Program Specialist
Tyler Mendelson
Program Specialist, SSG Fox SPGP
Desiree S. King
CASA and Compeer Program Manager
I am the Program Manager for Compeer and CASA- Court Appointed Special Advocates at MHA Dutchess. I began my career in 2008 as the Teen Challenge Coordinator. I am proud to be an advocate in our communities and ensure that the best interest for children and families are being served.
Michael Napolitano
Dept Manager of Care Management & Supported Housing
Nate Milligan MA
Care Management Supervisor
My name is Nate Milligan, I am one of the Supervisors for MHA Dutchess' Care Management Program. I have been with MHA for over 10 years. I enjoy working for MHA because we are one big happy family and MHA is dedicated in helping those in need.c
Nicole DeLorenzo
Care Management Supervisor
Kristi Howard, LCSW
Division Director of PROS
I started my career with MHA Dutchess as a social work intern with the Case Management department in 2009. That is when I found my passion for working with adults in recovery from severe and persistent mental illness. I became the Team Leader at our Beacon Wellness Center PROS program just over two years ago. It brings me much joy to support our participants as they endeavor to advance their life situations.
Jessica Madden, LCSW
Director of Crisis Services
Cody Gonzalez, MA
Program Manager, Children's Health Home Care Management
I have been employed with MHA since 2009, during which time I have worked in several capacities across different departments and populations. Some of these roles have included Teen Challenge Program Specialist, Children's Waiver service provider, and several years in Adult Supportive and Intensive Care Management. I currently supervise our Children's Health Home Care Management Program, which offers Care Management services to Dutchess County Children and Youth ages 0-21. I truly love working for this agency. I believe in our mission, our team, and the work we do for the community.
David Campanaro
Division Director of Addiction Services
Jennifer Boscardin
HCBS/CORE Program Manager
Lashaveous Dicker
Behavioral Health Specialist | Beacon
Call (845) 831-4111
Linwood Burke
Behavioral Health Specialist | Poughkeepsie
Call (845) 505-2477
Jim Ball
Coordinator of Peer Services
Dinesa Johnson
I've been with MHA Dutchess for 12 years, and as an Care Manager for Beacon and having clients all over other than just Beacon, so I am well rounded with what we do. I have been in the mental health field for close to 28 years working with other agencies in the Dutchess. Co. Area I Love my job helping those who cannot help themselves at times. and always excited about learning new things in the system. To be an assistance to others.
Tracy Edmonstone
Program Manager, Mel's Place
Dr. Sadaf Ahsan
Doctor at PROS Clinic
Gerald Dieterich
Database Administrator
I have always enjoyed working with technology. At a young age, I became fascinated with computers: I had to know how they worked. Just over 3 years ago, I found MHA. It was like finding long-lost family. I have never worked with more caring and compassionate individuals and I get to do something I love. I am grateful to be able to do what I love for an agency that does so many positive things for the community.
Bonnie Cronk
Human Resources Assistant
John Garrity
IT Manager
I have been with MHA Dutchess for over ten years, and it has been an incredible journey. I love being part of an agency that does such amazing work, the people here are caring and support one another. I am absolutely in awe of all of the staff here, each of our programs, and all of the people we help serve.
Laura Fonseca
My name is Laura Fonseca and I've been a Care Manager for over 10 years at MHA. It has been a pleasure being a positive contributor in the lives of so many amazing people who are each on their unique journey. Being a part of the outstanding MHA team and interacting with the exceptional service agencies in Dutchess County has been both edifying and rewarding.
Kathryn Weaver
Supported Education
I have been with MHA since 2009. I am the Program Specialist for the Sibling Support groups. I have held that position since August 2015. Prior to that, I ran The Kid's Inc. program, along with providing one-on-one respite. I am also the Supported Education Coordinator, working with referred ACCES/VR students attending Dutchess Community College.
Lynn Rogers
I'm an activist parent and a skilled advocate having previously served several years as the Family Advocate for MHA Dutchess. I'm now the Program Coordinator for the Family Support Programs at MHA, and hold the Family Development Credential (FDC) and the Family Peer Advocate Credential (FPAC). I am also on the Board of Directors for Families Together in NYS (FTNYS). I've been an active presenter and panel member at a variety of conferences and presentations throughout the Family Support community and received the 2002 Excellence in Resiliency Award from FTNYS for outstanding work in promoting resiliency in families of children with Social, behavioral, or emotional needs. My strong belief is that parents are the experts with their children and should be empowered to determine the goals for themselves and their families.
Juliann Simpson
Respite Program Manager
I am the Respite Program Manager at MHA Dutchess. I oversee hourly respite services, recreational respite, camp scholarships, and the Teen Challenge Program. Working with children and families has always been a big part of my life. It is who I am, it is my passion. I had my humble beginnings with MHA in 1995, when I joined the Respite Program team. The Respite Program was in its beginning stages, and seeing it grow to include our teen program, and now our young adult program has been very exciting. Over the years, my work has enabled me to be part of the lives of many special individuals, who received support services from MHA. I count it a privilege being a part of the families in Dutchess County and overseeing such a dedicated team that provide the direct services to those we serve. For me, my work is part of my ministry for this season in my life, and for this I am grateful.
Marlene Taylor
MPS
I am the Education and Training Coordinator at MHA Dutchess. I teach numerous parenting classes on special topics which help parents and caregivers to better understand and manage behavior challenges for children and teenagers. I also coordinate staff trainings that range from community programs and resources to special topics such as Trauma Informed Care and Narcan training. I love teaching and having the opportunity to bring inspiring and enlightening information to the community and staff. I truly believe information is power.
Kayla Wade
Hi my name is Kayla Wade, and I am a Supportive Care Manager for Mental Health America. On a daily basis I get to work with inspiring and great clients. I also get to work together with my great co-workers to do our best to help our clients. The best part about MHA is the teamwork that our team has. If one care manager needs help or has a question, there is always someone there to help. Both my clients and my co-workers make coming to MHA every day something I look forward to.
Cynthia Atkins
Elvira Marone
Erica Darmstadt
Felicita Wheeler
Isaac Gill
Kasha Morgan
Family Peer Advocate
FPAC (Certified Family Peer Advocate)
Maykel Desir
Natalie Milligan
CM Office Manager
Nicole Halicki
Prisilla Acosta
Care Management Team Leader
Scott Eddington
Building Manager
Shawn Forte
Sue Luongo
FPAC (Certified Family Peer Advocate)
Zuma Saha
Anthony Anderson
Assonia Riggins
Clyde King
Denise Winters
Kathleen Gallagher
Lisa Fadelici
Finance Dept Manager
Lynn Reno MPS
CHC, Compliance Officer
Marjorie Tortorella, RN
Adult Advocate and Resource Specialist
Melinda Ball
Renee Boyd
Rhonda Waite
Sabrina Guirma
Scott Berg
Scott Butler
Sherri Saunders
Tamar Levy
Vader
VET-TAP Service Dog In Training
Biggie
Veteran Program Lead Service Dog
Veterans Services
VET-TAP